RideAlly provides 3 kinds of services
1. Shared Taxi to Office. Anyone can travel to their office in a taxi at ₹ 6.5* per km and need not have hassle of driving car etc.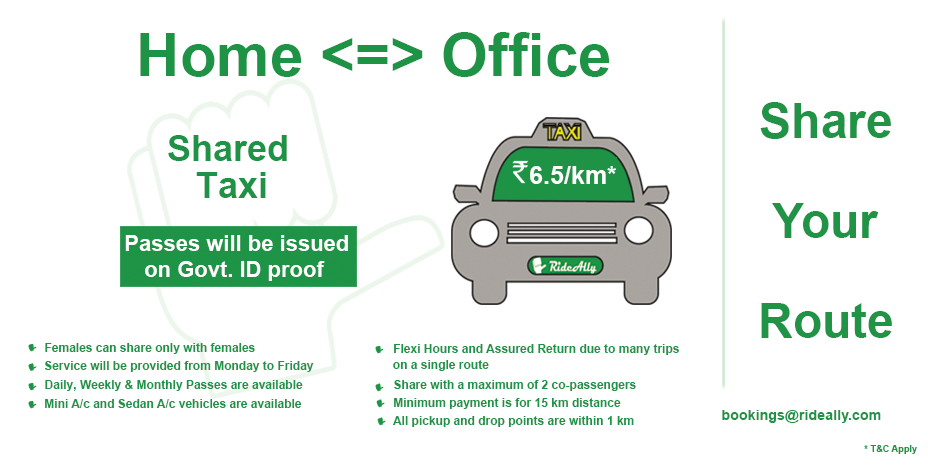 2. Carpool or Bikepool for Office. We do not charge anything for it.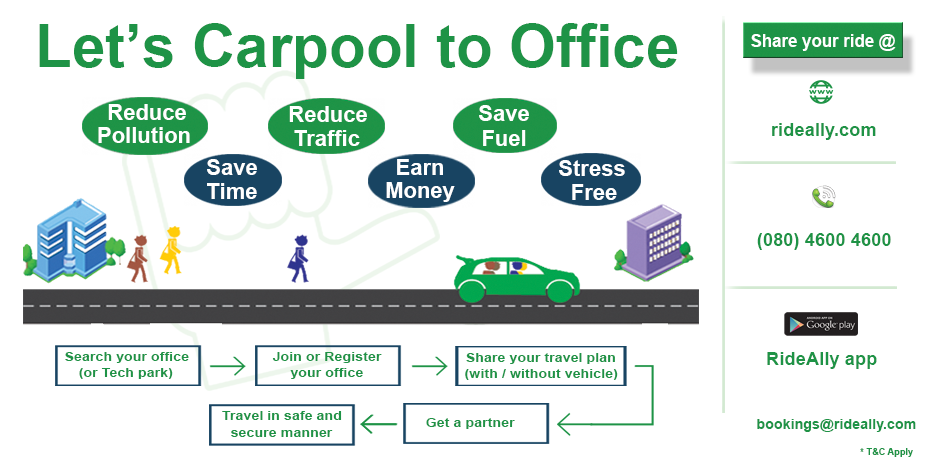 3. Shared Taxi to Airport. Anyone can travel to Bangalore Airport in as low as ₹ 300* provided we can share.